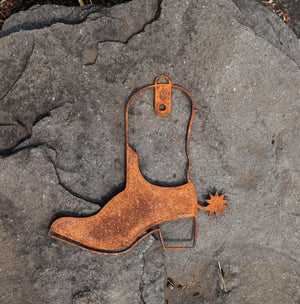 Farm and Country
---
The yard or porch is where your guests first arrive who visit your home, so it is the place to create their first impression and assessment of the whole house. So a custom metal farm sign or art piece from our shop in the Salem area will help your guest feel welcome from the very start!

Refresh the space around your house, such as the garden, porch, or front yard, which are areas that contribute to the house's beauty.

There are many ways you can beautify the outside space of your home. Using signs is the simplest and most popular decoration, but it has a practical beauty effect. You still have many choices with custom metal farmhouse style and ranch signs from our shop in the Salem area.

Try our vertical welcome signs to change a new style for the house. Vertical signs are suitable for decorating porches, doors, or walkways.

Use decorative metal farm signs for the interior of your home in Salem or for any rustic looking space across the US. Check out the classic farm or country signs for a welcoming farmhouse style. Your choice of medium to large size signs so that the decoration does not become too complicated. Combine a few other simple accessories to make the space livelier and cozier.

Farmhouse style does not limit your choices. On the contrary, metal farm signs and art from our shop in Salem will add classic and cozy beauty to the space you decorate, and it is suitable to coordinate with any different style.