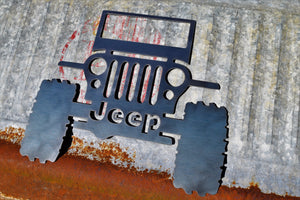 Cars
---
Search our designer metal signs to find a rich and varied collection of metal car art for your home in Salem or across the US. We stock metal signs that will identify a true car brand maniac.
Here at CCR Custom Metals we offer ready-made plasma cut metal signs along with fully customizable designs. If you need a stylish, retro and quality car signage to effectively decorate your space or give as a gift - we stock affordable and unique products that express a truly car-devoted feeling and look great in each interior as well as outside.
We offer the collection of products which satisfies the demands of each client - both personal and commercial ones. Our shop in the Salem area offers metal car art, brand signage, or hanging ornaments that look excellent in authorized car service garages, car repair shops, home interiors, walls, doors and all other places. Our metal steel signs add flair to car parts shops, car service garages, restaurants, bars, but also on the dorm room walls, doors, etc. Celebrate your favorite car-lover and business owner of car parts shops, tire fitting garages, car respray and car body repair garages, etc.
Our decorative metal car art and ornaments from our shop in the Salem area are an excellent gift for anyone who loves cars. It doesn't matter for whom you buy a decorative metal sign - for your schoolfriend, your boss, the owner of a restaurant, or a child. 
Take a while and browse through our collection of various car metal wall art and decor  from our shop in the Salem area and choose the one that suits you best. Jeep or Toyota Land Cruiser, VW Bug or Bus, or your custom design as a decorative metal sign, tree ornament or hang on your rear-view mirror.